---
If you want to know how to choose an outdoor cook table, this is the text you need. There are several important factors and features to bear in mind, so keep reading.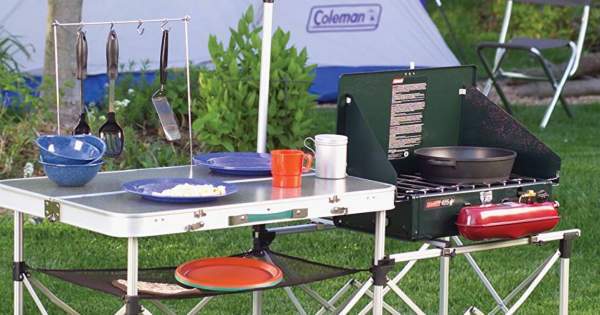 ---
The most important features of an outdoor cooking table
When it comes to choosing a camping cooking table or a picnic table, this is all the matter of knowing what you can expect and, based on this, making an informed decision.
In this site, we have plenty of camping tables presented in detail, the tables built in various styles and from the best-known brands. This is why I can give you here a detailed overview of the most important features you can have in an outdoor cooking table.
Basically, there are two separate groups of features to consider:
Functionality features. These are features the table provides to you when you are already in the camp and ready to use the table.
Features related to transportation and setup. The term setup is related to how easy it is to make the table ready, and to dismantle it and pack.
---
Functionality features
Tabletop design:
This is partly related to the transportation features (more below), but here I discuss this issue in terms of functionality. You can have a variety of materials. So this can be an aluminum tabletop, plastic, engineered wood, natural wood, and steel.
You will want one that best serves your purpose. This may imply that it is easy to clean and maintain, that is weather-resistant, and perhaps also heat-resistant, etc.
Storage elements:
There are many details that belong to this storage elements description. These include:
Various storage compartments. This is usually under the main tabletop and you can have multiple storage areas with zippers and shelves inside.
Side tables. Such elements extend the useful cooking area which is normally defined by the main tabletop. So the more the better, you can use them for the process of preparing the meals and also for storage.
Hooks for hanging your kitchen utensils. These details are always necessary and the more you have the better.
Holders for towels. Those can be in the shape of hooks or some bars where you place your towels.
Holders for bottles.
Storage bins. These are usually attached to the side so you can keep things off the ground.
Pockets and pouches.
Note that we have a separate list of best tables with storage elements, so you have plenty of options to choose from. The picture below shows one great example with many of the storage elements listed above: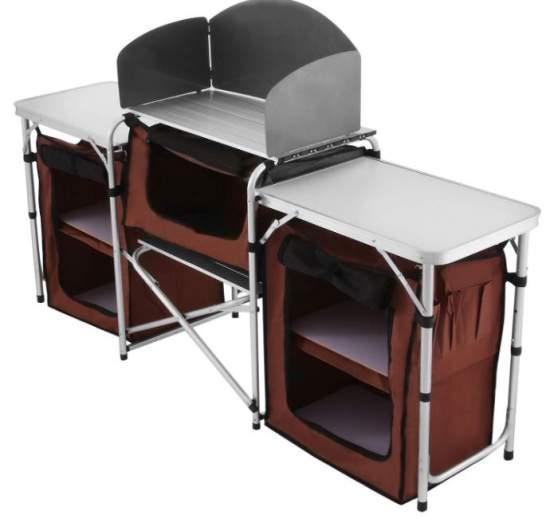 Sink:
There are outdoor cooking tables with a sink included. Here you have several different designs, so the sink can be removable or fixed, it can be with or without a drain, it can be a solid material or a soft material.
All those various types you can see in our list of best camping tables with a sink. The picture below shows one great example with a sink and many other storage elements.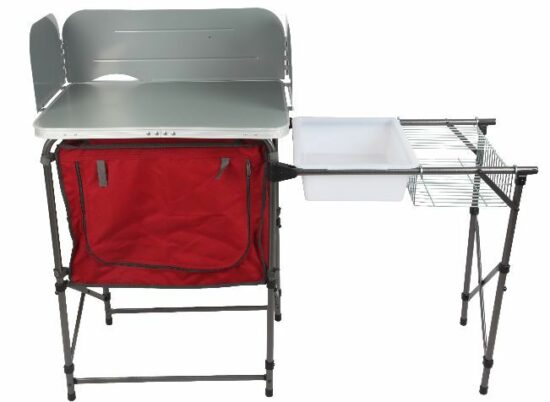 Legs adjustability:
As you know, the ground in the camp is frequently not flat, so having an option to adjust the legs may be terribly important. It is always best that the legs can adjust independently and that you also have some options for fine-tuning.
We have a separate list of camping tables with adjustable legs, so you can see what is available.
Lantern holder:
This is useful to have so that you can prepare the meal independently of the main light system in the tent. Such a holder can be telescopic or removable. There are several tables in the links given above with such a detail, but see also the picture below.
Grilling options:
This is related to the tabletop material so it is important to have a heat-resistant material used there.
But some cooking tables have a side extension designed for a grill, and this is great because you have the main tabletop free for keeping the dishes and food ingredients. One great example of that type is shown below. Note that we have a separate list of best grilling camping tables.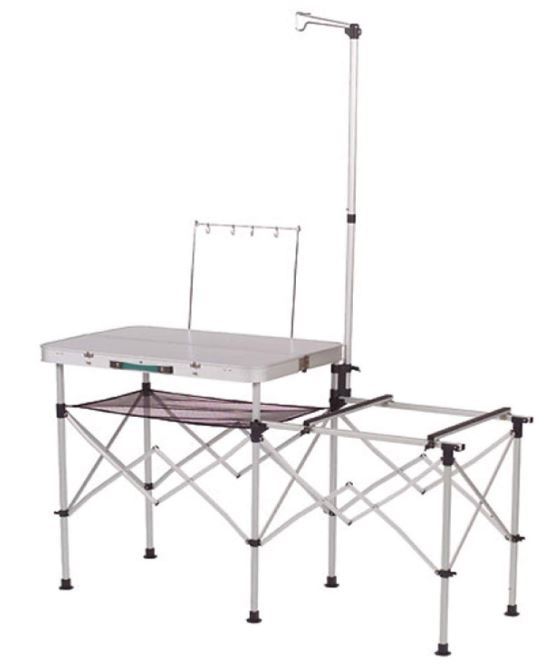 Windscreen:
You have seen this feature in the pictures above. This is always a removable element and it is useful because it can save you fuel and make the cooking faster.
---
Features related to transportation and setup
These include the following:
Packed size.
Weight.
Ease of use.
The packed size
This is dependent on the design. So you have basically the following main types:
Folding & collapsible tables that remain large in two dimensions when packed.
Folding tables that remain large in two dimensions.
Collapsible type that remain large in one dimension only.
Here are examples to realize what this means. This is a folding & collapsible type: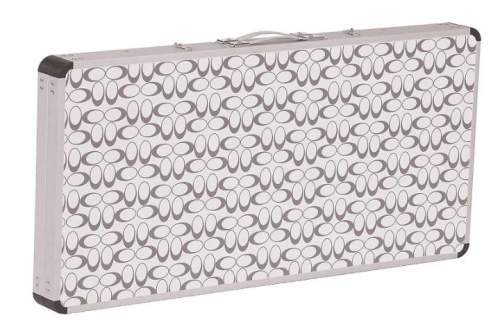 In practice, this usually implies that you have a folding frame, plus the tabletop that attaches to it. This tabletop can be a bulky solid piece like in the picture above, or it can be an accordion-type aluminum structure as in the case of this Eureka Camp Kitchen Camping Cooking Table.
Here is a mentioned folding type where no assembly is needed, so all the structure folds and becomes very thin. Please click the picture to read more: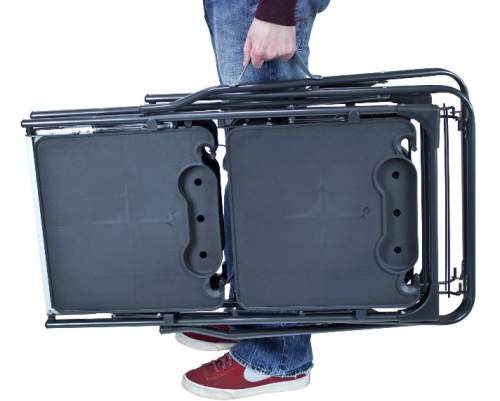 Finally, here is one example of a collapsible table that packs nicely in an elongated tube. The picture is clickable so read more by following the link.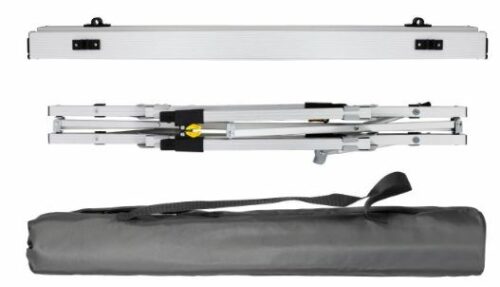 Weight
Practically all these tables are camping items and you are supposed to use them at places with car access. In view of this, the weight may be of secondary importance.
But this may be very important for elderly users. So just to know that the differences in weight may be by a factor 3 or so. This depends also on the materials (aluminum or steel frame) and functionality, the more features the heavier table.
Ease of use
This is related to the packed size and the design. Normally, folding tables are the easiest to use, you simply unfold such a table and it is ready in seconds. But as you have seen in the pictures above, they may be bulky when packed, though they usually remain thin.
---
Final thoughts
So you have seen some of the most important features that are normally available in outdoor cook tables. When you know what you can expect, make the list of priorities and then follow the links given in the text above, and you will easily find what you need.
I did not discuss the price simply because this is a parameter that changes all the time. Besides, although all the tables presented in the site are from top brands in this industry, practically all of them are affordable and with fair prices.
We have plenty of camping tables presented here in the site, so check in the category Camping Tables and you will find what you need.
Thank you for reading. Note that we add texts here on a regular basis, so bookmark this site and visit occasionally. There is a subscription form below, so subscribe to our weekly newsletter and stay informed.