---
This page and the site, in general, are about best tent cots for camping. Recently, tent-cots and cots are becoming very popular and this for all good reasons: they are reliable, easy to use, and affordable. Read here more what a tent cot is, how it is used, and see all the benefits of having one.
---
Do you like the concept of tent cots?
I really hope you do. If this is so, then have a look around. This site is aimed at providing information about ALL tent cots for camping that are available on the market. You have two distinct groups:
Tent-cots: with tents sitting on a cot.
Cots: outdoor items designed to be used inside a bigger tent.
Se here are a couple of great examples of tent-cots: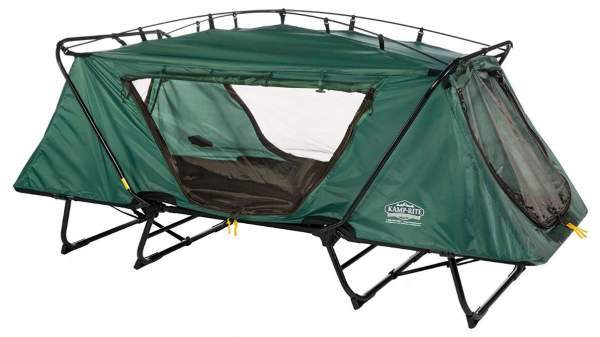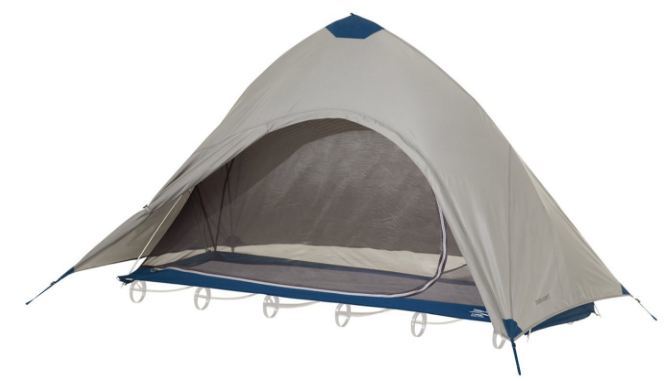 And here are a couple of cots in very different styles: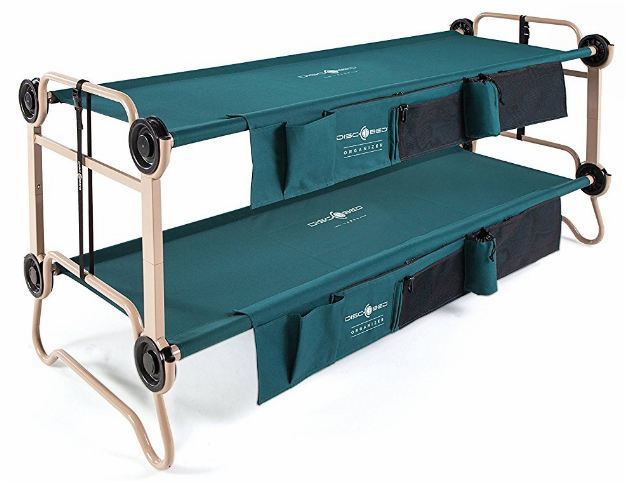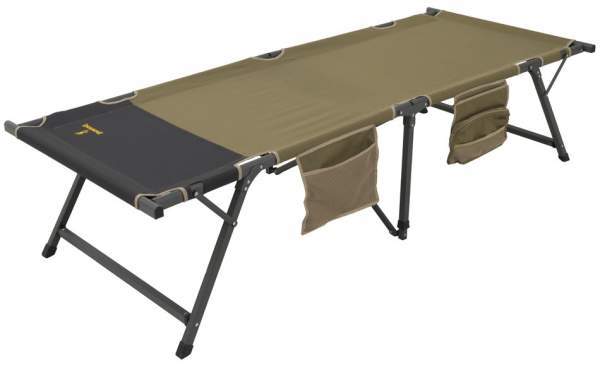 ---
Why you would want to have a tent cot
A tent cot is easy to set up on any terrain.
These are free-standing tools. This means you can pitch it up anywhere, without thinking how to stake it to the ground.
Easy to pack and store in the car.
It is very comfortable.
Sleeping off the ground requires less insulation beneath you.
You can put it in the garden, on your terrace, on your flat roof if you have it, and then have a comfortable sleep when it is too hot in the house. Sleeping on a terrace sounds like something children would enjoy to do.
It is versatile:

Some of the models offer true

3-in-1 features.

You can use the cot and the tent separately or combined. So you have both: a backpacking & hiking tool to carry in your backpack, and you have a tool for comfortable camping.
This is a cot and tent, and a lounge chair when needed.
You are an off-road adventurer? Then this is something for you.
If you are a mountaineer, this is a tool to use to spend a night at high mountain passes with car access. Next morning you will be ready to go. Need a tent to carry in the backpack? No problem: detach it from the cot base and you have it.
It is a great item to have if you go fishing and hunting.
This is a tool to have in case of emergency situations, both as a tent or just as a cot.

Tent cots are with a durable and sturdy construction.
They offer full protection from elements.
Tent cots are built in different sizes, single, double, oversize.
Above all,

tent cots are affordable

, see the prices and compare with what you would have to pay for a big tent that can accommodate a cot inside, plus a cot of course.
See how easy it is to set it up, Kamp-Rite Double Tent Cot
Why it is so important to be off the ground
See the following facts:
You lose much more warmth to the ground than to the air. So you need to invest in an expensive sleeping pad rather than in a sleeping bag. See this in more detail here:

You lose around 40 times more body heat to the soil than to the air.
If you sleep on a rocky surface you lose some 55 times more heat to the ground than to the air.

So you have to invest in a good pad with a high R-value, and they are expensive.
This reduces the usual dampness considerably.
This saves you from many insects.
Have you ever tried sleeping on the ground? If yes then you know: it is not so comfortable.
If you have to move and dismantle an ordinary tent after the rain, you know well that its floor is wet and dirty. With a tent cot this is different. Water goes away from it very easily, and the only points of contact with the ground are its bar-legs. So you will have it packed rather neat and clean.