---
If you are in search of an adjustable leg folding chair for camping and outdoor use in general, check this list with a variety of designs.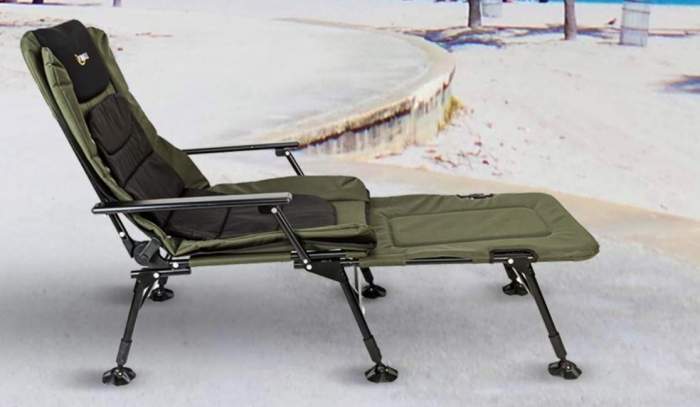 ---
Height adjustable chairs for camping
So here is my list of adjustable chairs ordered alphabetically, so this is not a rating, this would not make much sense because of their different designs:
The list includes chairs for many outdoor activities, from backpacking to ordinary camping and fishing. This implies various sizes, weight, and features. They all have adjustable legs length, and here you can have several different options:
All four lengths adjustable independently. There are two sub-types here: i) chairs with continuous length options, and ii) chairs where the length is predetermined with some pop-up buttons which define several specific positions and lengths, iii) legs are simply folding.
Front legs adjustable, while on the back you have a bar on the ground.
Other features include: footrest, armrests, headrest, padding, reclining design, etc. Not all of these features are in every chair of course.
---
1. AMENITIES DEPOT Hi-Leg Metal Frame Outdoor Chair
This is an adjustable height folding chair with the adjustability on all legs, and this is in the range 12.6 – 15.4 inches (32 – 39 cm). So this makes it suitable for elderly people who would probably love a higher positioned seat, and this you can have here.
Note that it is without armrests, but they have yet another model with armrests. The feet are pivoting and large, so this is a design suitable for outdoor use. The overall dimensions are 24.4 x 23.6 x 43.3 inches. It weighs 13.45 pounds.

---
2. DOD Sugoi Chair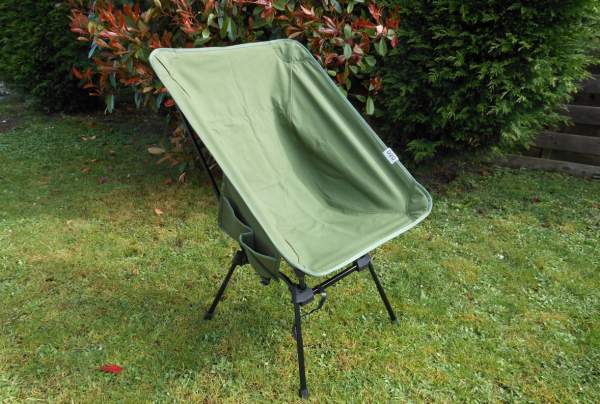 This DOD Sugoi Chair is incredibly versatile with its 10 sitting positions. This is all because of its adjustable telescopic legs that offer three different heights.
The chair is easy to use and lightweight. It weighs only 5 lb (2.3 kg). The capacity is 220 lb (100 kg). The seat height is in the range 8.7-17 inches (22-42 cm). You also get a nicely designed cotton canvas carry case with a pleasant handle.

---
3. Eagles Nest Outfitters Lounger DL Camping Chair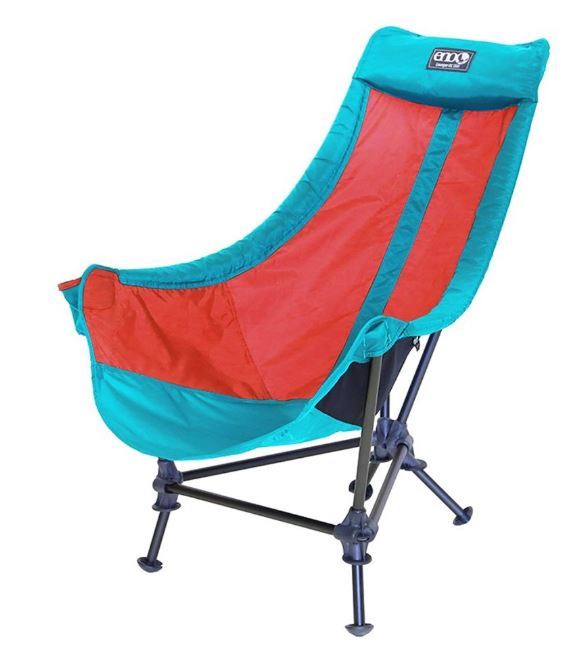 This collapsible chair has a unique set of features, so to start with its legs because this is why it is here in the list. The legs can be folded and they are 10 & 3 inches long in two different setups, therefore the chair has two different heights.
But this is also a chair with a very high backrest and it offers a great headrest with pillow. So I have included it in my list of chairs with headrest.
It comes with two cargo pockets, a cup holder, soft armrests, and you also have a carry bag included. It weighs only 4.63 lb (2.1 kg) and its packed size is (L x D) 23 x 7 inches (58 x 18 cm).

---
4. EARTH Ultimate 4 Position Outdoor Chair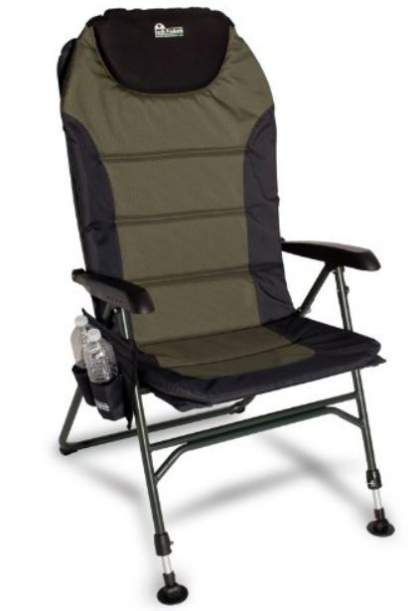 This EARTH Ultimate chair is here because of its adjustable front legs. They can be extended up to 4 inches (10 cm). As you see from the picture, you have independent adjustability on the two of them while the back area is a bar on the ground, and this is good against sinking. The feet on the front legs are pivoting and adjustable.
The chair is incredibly tall so you have a great backrest and headrest and I have included it also in my list of chairs with headrest.
But this chair is also a reclining camping chair with 4 different positions. It offers solid armrests, a head pillow, cup holders, and a zippered storage pouch. Note that it weighs 14.5 lb (6.6 kg).

---
5. Timber Ridge Camping Chair with Adjustable Reclining Padded Back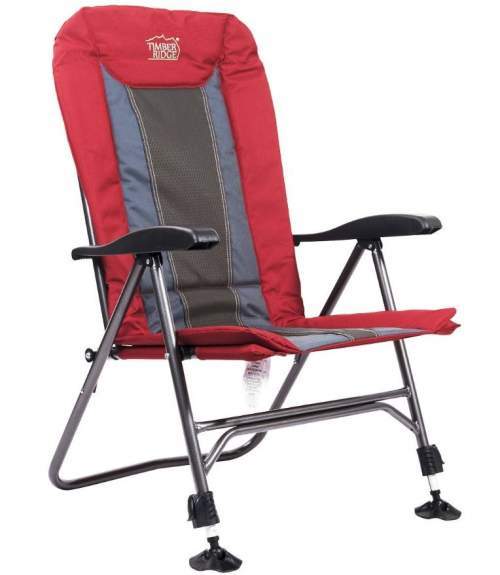 This Timber Ridge Camping Chair is with telescopic front legs that can be extended from 15.5 to 21.5 inches (40 to 55 cm). This independent adjustability for each of the front legs provides stability even if you have to use it on uneven ground. The picture shows that it has a bar on the ground on the back, so this chair will not sink much when you use it on a soft terrain.
This is also a recliner with three different positions for its backrest, so I have included it in my list of best reclining camping chairs. The back section is very high and the chair offers a great head support. As you realize from the picture it is also fully padded.
The frame is steel and the capacity is 300 lb (136 kg). As you realize you have solid armrests, and the chair is the folding type.

---
6. Trekology YIZI GO Portable Camping Chair with adjustable height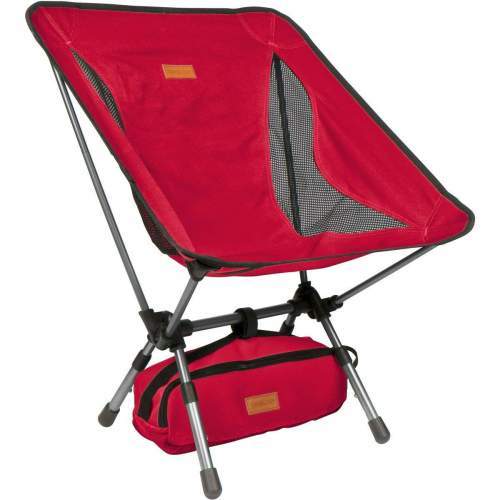 This YIZI Go chair is exceptional in many ways. This is an adjustable height folding chair in full sense. This means that all four legs are adjustable and you can do this easily because of pop-up buttons integrated into each of the legs separately. So it offers 3 different heights.
But this is also a chair with an incredible weight, it weighs only 2 lb (907 g) when it is in its carry bag. So this is a fully portable chair and I have included it in my list with best backpacking chairs.
If you check on Amazon you will find around 400 customers' reports and you will realize it is very highly rated by the users. Note that this is also an incredibly affordable item.

---
7. VINGLI Folding Fishing Chair Plus Foot Rest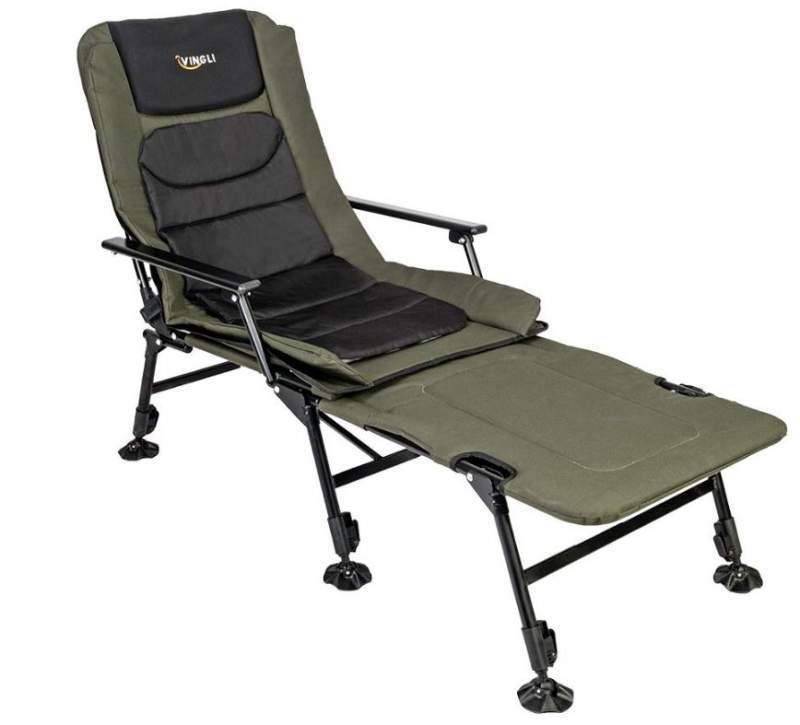 This impressive adjustable leg fishing chair comes with a huge footrest and all the legs on the chair and the footrest are adjustable. This adjustability is independent for each leg so regardless of how uneven terrain can be, you can always position it to sit comfortably. Note also that the feet are pivoting and adjustable.
The chair is fully padded, and the padding extends to the footrest as well. It also offers a great headrest and solid armrests. This is also a reclining chair and this is why I have added it to my list with best recliners chairs.
It comes with a carry bag so you can attach it to the shoulder and carry short distances.

---
8. VINGLI Professional Fishing Chair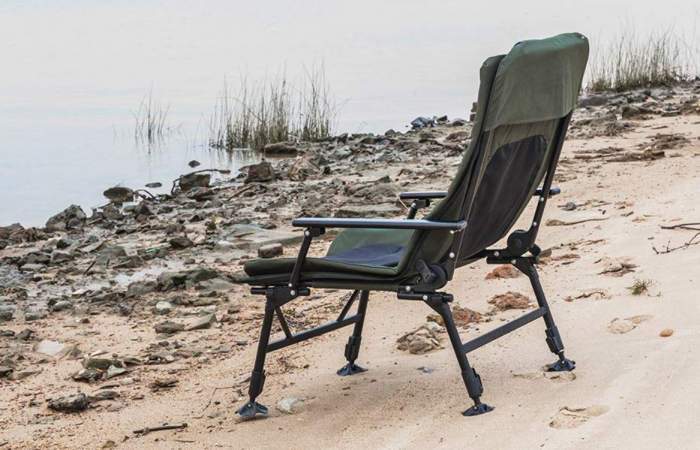 This chair shares the same features with its cousin shown above, but here you do not have a footrest. So this is again a chair with independent adjustability on all four legs, and the feet are pivoting and adjustable on any surface.
This is a recliner chair which you can make completely flat, it offers a great padded headrest, and the padding is all over the seat and the backrest.
The chair is with solid armrests and this is a folding design. The dimensions are impressive, and you would love to know that the chair is surprisingly affordable for so many features. Please follow the link below for more details.

---
Final thoughts & Editor's Choice chair
So this was my list with height adjustable chairs for camping, it will be updated occasionally when I find some new great models on the market. You might want to bookmark this text and check it from time to time.
Editor's Suggestion
ENO Eagles Nest Outfitters Lounger DL Camping Chair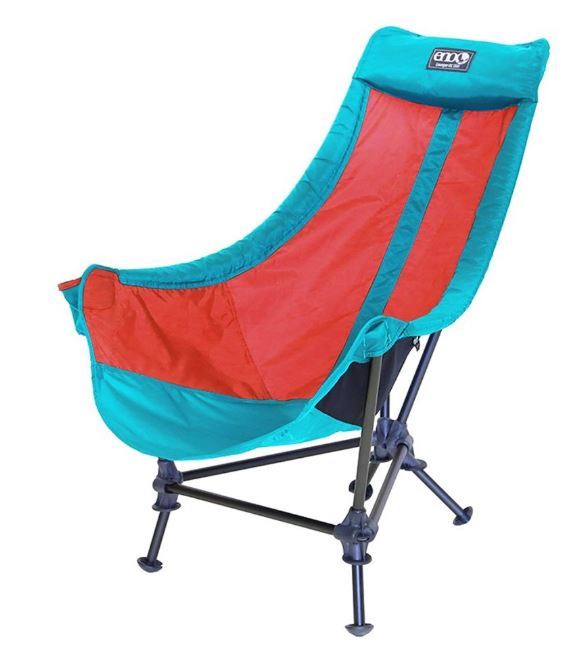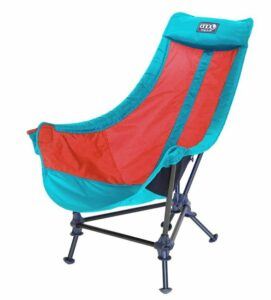 Product Name: ENO Eagles Nest Outfitters Lounger DL Camping Chair
Product Description: This Eagles Nest Outfitters Lounger DL Camping Chair review is about a unique collapsible chair with changeable feet length, and with padded armrests and headrest.
Brand: ENO Eagles Nest Outfitters
Weight -

8.2/10

Dimensions -

8.4/10

Packed size -

7/10

Capacity -

7/10

Comfort -

9.7/10

Craftsmanship -

9.5/10

Price -

7.2/10
Summary
My overall rating is Very Good:
Pros
Lightweight.
Great quality.
Great comfort.
Innovative design.
Carry bag.
Great packed size.
There are many types of chairs presented here in the site, so check in the category Camping Chairs and you will find them in hundreds.
Please let me know if I have missed adding some adjustable height folding chair known to you, there is a comment box below. I wish you a nice day.
---