---
Westfield Outdoor Quick-Set adjustable camp cot is a padded, folding, easy to use, and very large steel frame cot with an incredible price tag.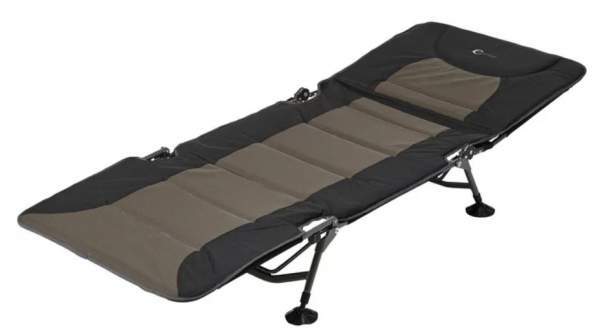 ---
Key features
Padded cot.
Folding type.
Very easy to set up.
Adjustable backrest.
Very affordable.
---
Where to buy
This is a new item on the market and it has appeared on Amazon so check the link, if you are lucky you might find it at your regional Amazon store.
---
What type of cot is this
This Westfield Cot is what it names says, a quick-set type. This means that you have a folding structure that folds twice when packed, see the picture. So making it ready is easy and in seconds.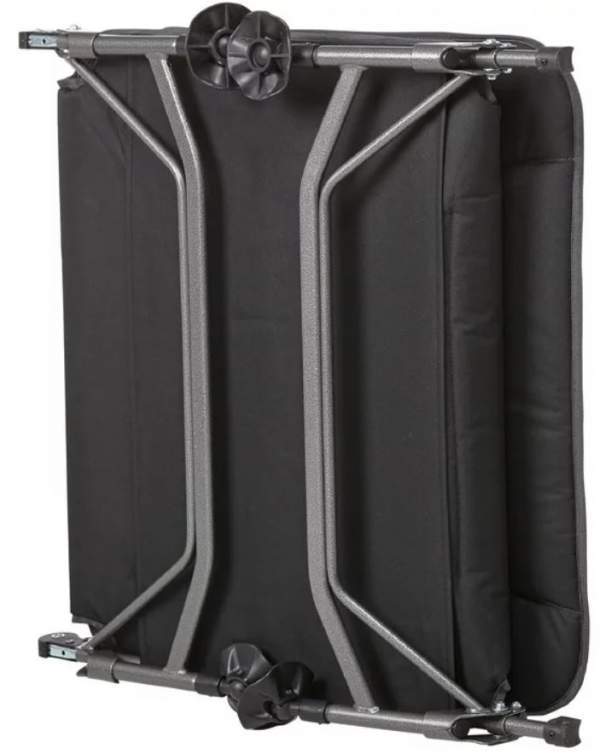 The frame which you see in the picture is powder-coated steel and you have four legs with large feet. So this is a floor-friendly design, and you can use it also in a floored family camping tent without problems.
This cot is also padded, and I have included it in my list of padded camping cots. This means that you have a thick foam inside the bed deck, so for summer or 2-season camping and for use at home, you do not need any additional pad or mattress.
The word 'Adjustable' in the name describes the fact that the head section, or better to say 1/3 of the cot is with an adjustability mechanism. So you can put it at an angle and use as a lounger or as a camping chair. This design is very similar to some other cots on the market and in particular to this Timber Ridge Juniper because of only 4 legs that they both have.
---
Who is it for
Capacity-wise, this cot is with the declared capacity of 250 lb (113 kg). This is quite a modest value and if you need something stronger check this Bushtec Adventure Camping Cot Sierra 440.
Size-wise, you have the bed that measures 78.7 x 29.5 inches (200 x 75 cm), so this is a large cot and suitable for most of the users. Need something longer? Then I would again point out to the Bushtec Adventure Camping Cot Sierra 440, or check my list with extra long camping cots.
Weight-wise, with its 22 lb (10 kg) this is not a lightweight item. But you will see that this is quite a normal weight for such a type, there is a comparison table below.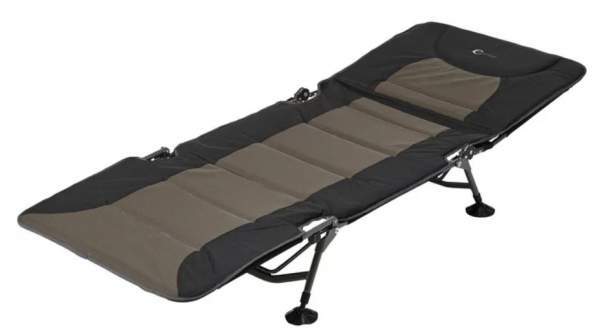 ---
My rating, pros & cons
This is a very affordable cot and I do not think you will find any more affordable cot of that type. Please see how I rate it for the same parameters used for all other cots in the site:
My rating of the Westfield Outdoor Quick-Set adjustable camp cot:
Weight -

6.6/10

Size -

8.7/10

Capacity -

7/10

Packed size -

4.8/10

Ease of use & features -

9.2/10
Summary
My overall rating of this cot is Very Good:
Pros
Incredible price.
Great size.
Adjustable backrest.
Very soft and pleasant.
Cons
Large when packed.
No stuff sack.
---
Specifications
Type: folding padded cot.
Weight: 22 lb (10 kg).
Capacity: 250 lb (113 kg).
Dimensions (L x W x H): 78.7 x 29.5 x 10.2 in (200 x 75 x 26 cm).
Packed size: 31 x 30 x 5 in (79 x 76 x 13 cm).
Frame: steel.
---
Westfield Outdoor Quick-Set Adjustable Camp Cot vs Competitors
In the table below you have this Westfield Outdoor cot side by side with two other cots built in the same style, all padded and folding. They are all long and easy to use, though the declared capacity of this cot is lower than of the other two. Please follow the links for more details.
Westfield Outdoor
Quick Set Cot
31 x 30 x 5
(79 x 76 x 13)

Timber Ridge
Juniper Padded Cot
31.2 x 30 x 4.6
(79 x 76 x 12.2)

Bushtec Adventure
Cot Sierra 440
33 x 32 x 10
(81 x 81 x 25)

---
Final thoughts
This Westfield Outdoor Quick-Set adjustable camp cot is very comfortable and large, and you can use it outdoor, or at home as a guest bed. The reclining design adds versatility so you can use it also as a very pleasant chair and as a lounger. Its price is currently without a match.

Please check in the category Folding Cots if you need more options. You might want to compare it with this Goplus Foldable Camping Bed which is also a padded cot but with a different design. If you would rather have a cot with a mattress, please check this list.
Note that this is not a sponsored post, and I have no relation with the brand. What do you think about this cot? Any experience with it? Please use the comment box below.

---