---
Here you have my selection of the best armless folding camping chairs in various styles and sizes suitable for a variety of outdoor activities, all easy to use and very affordable.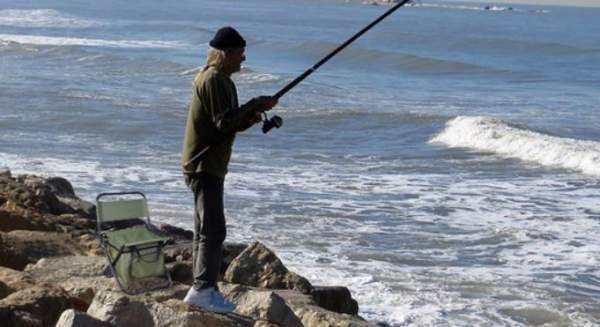 If you have already searched the market for an armless folding camp chair, you have probably realized that there are no many of them around.
One of the advantages of having such a chair is that you can use it as dining chairs in the camp. They usually fit better to a camping table than camping chairs with armrests, you can get closer to the table without armrests.
I realized also that such chairs are suitable for people who play the guitar in the camp. I had a question by a reader who wanted such a chair so that he can sit normally and play his guitar. So these are some of reasons for creating such a list.
Some camping chairs are with a bucket-style seat, so you have some sort of armrests. These are not included here. To see what I mean, check this DESERT WALKER Camping Quad Chair or Cascade Mountain Tech Outdoor High Back Lightweight Camp Chair with Headrest.
Note that these are all real camping chairs and not stools that are normally also without arm support but also without backrest. Also, the list does not include camping tripods with backrest, those are also without armrests but I have them in a separate list.
---
My list of best camping chairs without arms support
Below you have the chairs ordered by weight from heavier to lighter:
Some of the chairs are described in detail in my separate texts. In any case, please follow the links to read more.
---
1. Zempire Roco Lounger V2 Chair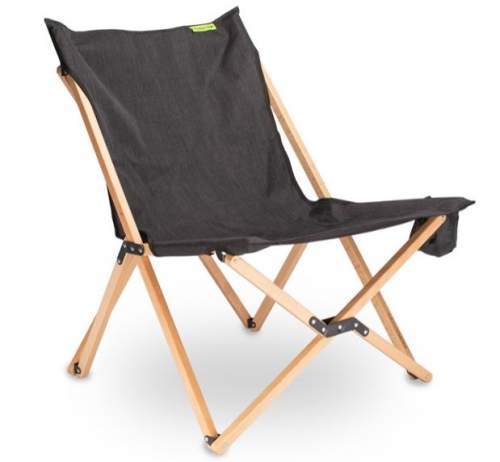 Here you have a wood camping chair, so this is something rare. This is a folding construction without any assembly. You have an exceptionally strong fabric, a twin layer 900D polyester oxford. So this is again something unusual.
The weight is moderate 8.43 lb (3.82 kg), and the capacity of the chair is 265 lb (120 kg). It comes with a really nicely designed carry bag. All in all, this is a high quality product.

---
2. REI Co-op Camp Low Chair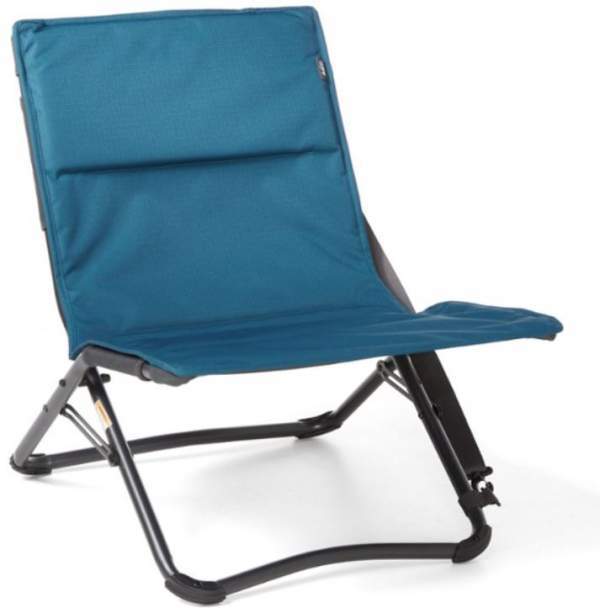 This is a folding and very easy to use chair. They claim it is built from recycled materials, and it is very affordable. There are two different colors available on the market.
The weight is 8 lb 3 oz (3.7 kg), the capacity is 250 lb (113 kg), and the seat height is 9 inches (23 cm).

---
3. TravelChair Larry Chair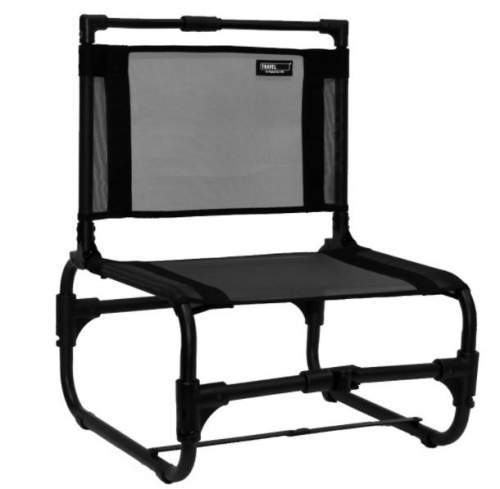 This is an ingenious folding construction, and incredibly easy to use. With 7.9 lb (3.6 kg) it is moderately lightweight, and when folded it measures 19 x 12 x 2.5 inches (48 x 30 x 6 cm).
The frame is a combination of aluminum and steel, there are no armrests as you realize from the picture, and the seat is 10 inches (25 cm) above the ground.

---
4. STANSPORT Apex Folding Sling Back Portable Chair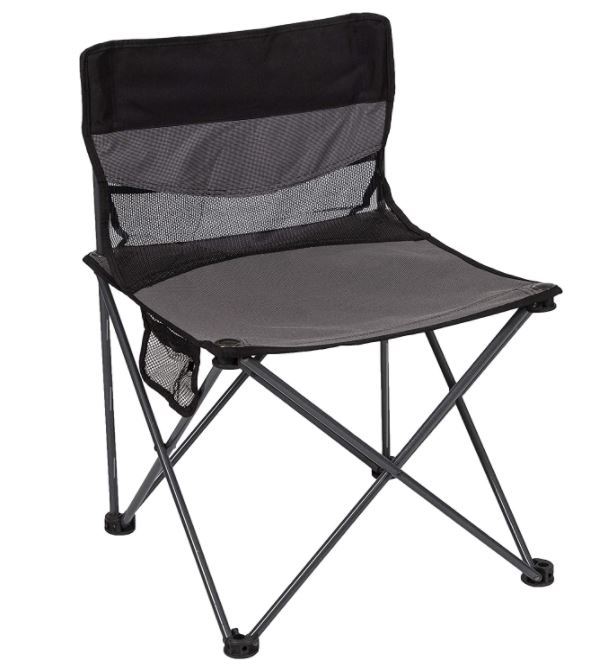 This is a camping chair from a family-run brand that has been around since 1949. The chair is versatile, you can use it in your backyard, at sporting events, or at a campsite.
You have a Dacron cross-woven seat and a powder-coated steel frame. The backrest has a bit of padding in the upper part. The chair folds and stores easily in the included zippered stuff sack.
The weight is 6.6 lb (3 kg), so this is a moderately light chair, and its capacity is 200 lb (91 kg). The dimensions are (W x L x D) 19.5 x 16.5 x 29 inches (50 x 42 x 74 cm).

---
5. ALPS Mountaineering Adventure Chair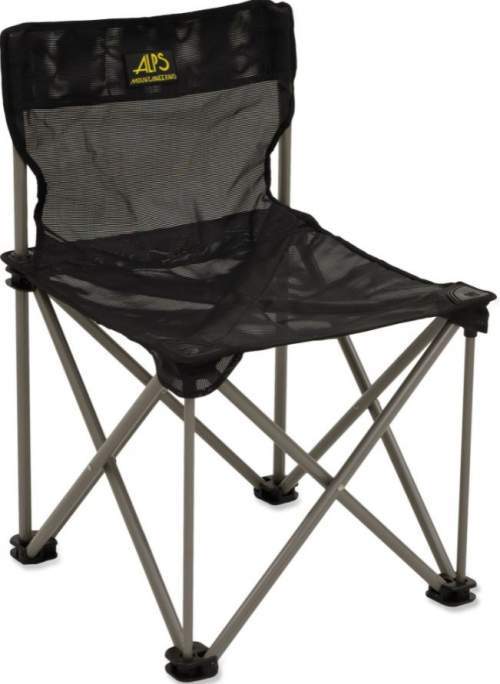 This ALPS Mountaineering Adventure Chair is lightweight with its 5.5 lb (2.5 kg). But this is a chair with an impressive capacity of 400 lb (181 kg). So I have included it also in my list of chairs for heavy people.
The chair is folding, there is no assembly, and it is very easy to use. The fabric is all mesh, so the chair is perfect for warm weather use. This is a very reliable chair from a globally known brand, it is very affordable, and you have a carry bag included.

---
6. Yolafe Oversized Folding Camping Chair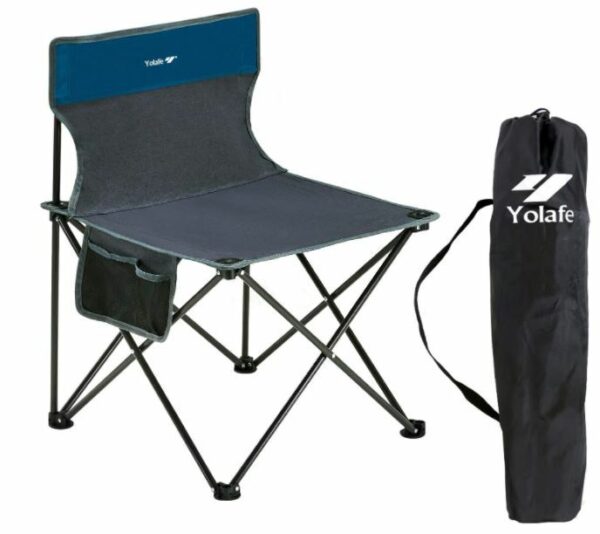 The official name includes the word oversized, but the chair is indeed medium sized. It measures (L x W x H) 21.1 x 20.1 x 28.7 inches (54 x 54 x 73 cm).
The chair weighs 4.7 lb (2.13 kg), so it is in the group of light camping chairs. The weight capacity is 250 lb (113 kg).
You have a durable 600D Oxford cloth and steel frame. It packs small in its carry bag, the dimensions when folded are (L x D) 28.7 x 6.7 inches (73 x 17 cm).

---
7. Coleman Folding Camp Chair Woodsman II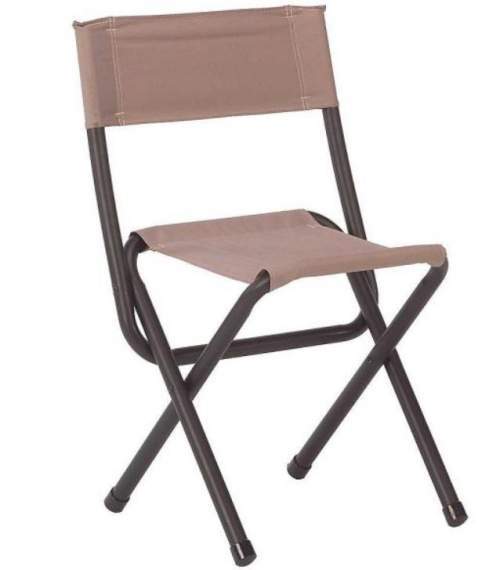 This Coleman Folding Camp Chair Woodsman II incredibly popular, and this is not surprising when you see its weight and its price. The frame is aluminum and this is a portable outdoor chair that weighs only 2.9 lb (1.31 kg). Its official capacity is 225 lb (102 kg).
I am sure you can realize from the picture how it folds. So it becomes thin when packed. The packed size is 22.24 x 19 x 4 inches (56.5 x 48.3 x 10.2 cm).
The chair is easy to use, and incredibly affordable. The seat height is 17.5 inches (44 cm).

---
8. LEADALLWAY Foldable Camping Chair with Cooler Bag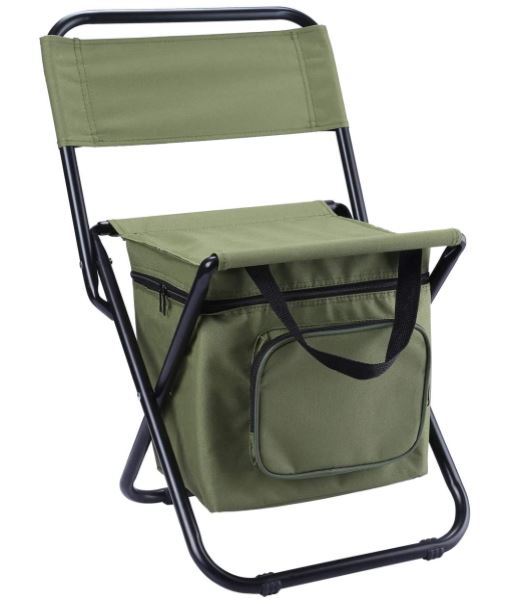 Here you have a steel construction with a durable 600D Oxford polyester fabric. The feature that sets it apart from its competitors is its integrated bag under the seat. The bag dimensions are (L x W x H) 9.8 x 7.3 x 10.6 inches (25 x 19 x 27 cm).
The weight of the chair is only 2.9 lb (1.31 kg) and the capacity is 280 lb (127 kg). Its dimensions are (L x W x H) 12.6 x 12.2 x 22.8 inches (32 x 31 x 58 cm). So this is a small chair but you still have a backrest.
The frame is a thickened 16 mm steel pipe system. You have anti-slip feet attached to its bar-legs. With such design it will not easily sink in the ground.

---
Final thoughts
So this was my list of armless folding camping chairs, and I hope you can see something suitable for you. There are considerable differences with respect to the size and capacity, so bear this in mind. All of them are very affordable.
The list will be updated whenever I find a chair that deserves to be included here. This is why you might want to bookmark this text and visit it occasionally, this will keep you informed.
Let me know if you have questions or comments, there is a comment box below. Thank you for reading and have a nice day.