---
The Snow Peak Low Beach Chair is folding, easy to use, with cotton canvas fabric, bamboo armrests, and some unique features.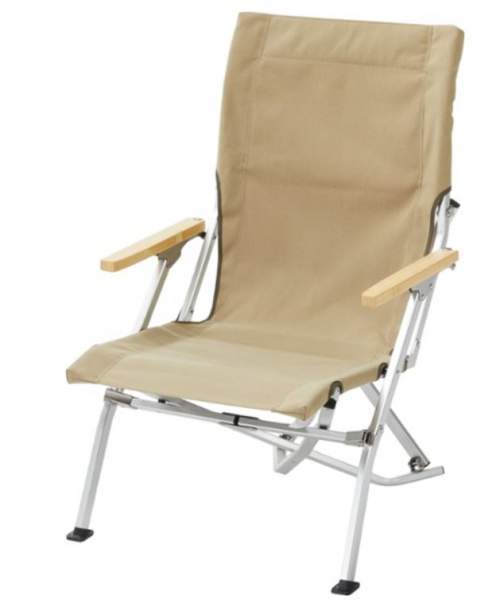 ---
Key features & benefits
Cotton canvas fabric.
Wood armrests.
Stainless steel & aluminum frame.
Very easy to use.
Unique features.
---
Overview
The Snow Peak Low Beach Chair is a folding type, so this means there is no assembly. It arrives ready to use, and you can unfold it or fold it in seconds.
The pictures below show how it looks when folded and packed into its included carry bag. The dimensions in this case are 40 x 6.5 x 6.3 inches (102 x 17 x 16 cm).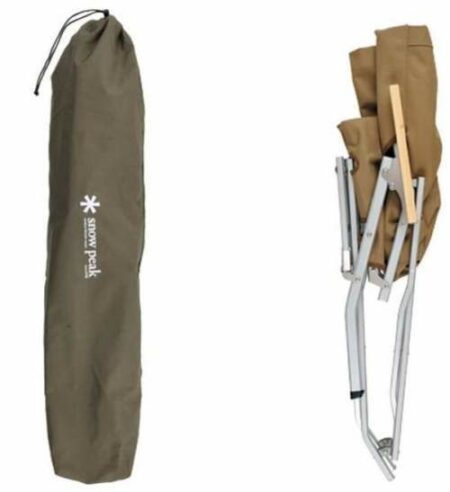 You have solid armrests here, and the backrest is high but this is not high enough to have a headrest. The word Low in the name refers to its seat height that is moderately low 11.8 inches (30 cm).
Materials & construction
I would start with the fabric, this is a pure cotton canvas. So it is very pleasant, and they have two color options, you can see them in the pictures.
The armrests are made of bamboo, you can see how this looks in the picture below.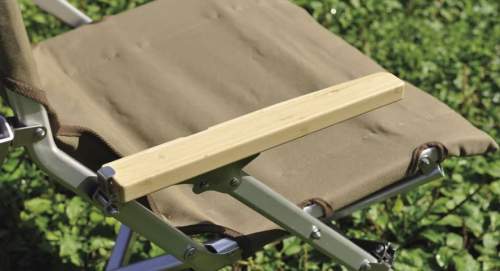 The frame is a combination of stainless steel and aluminum. So you realize that you have really great materials used here, plus some unique details typical for this renown brand. See the chair from the back to realize what I mean.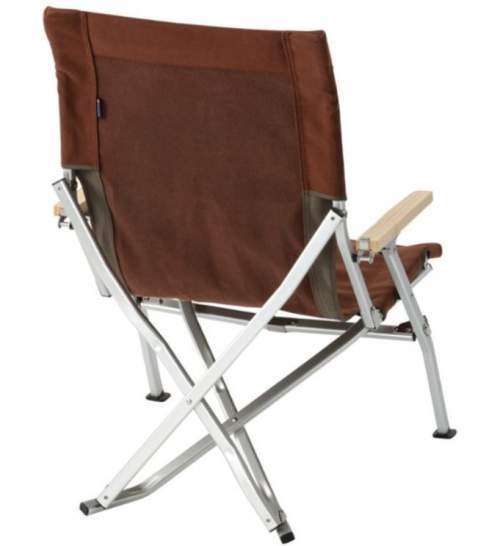 Note that the back legs are in fact flat bars on the ground, so the weight is distributed over a large area. Only on the front you have feet and they are large as you realize from the picture below. So these are unique features that fit well the chair that is designed for sand on the beach.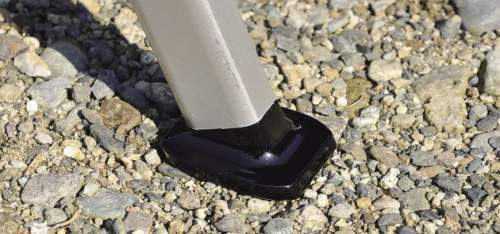 ---
Who is this chair for
Regarding the capacity, the value is quite modest, only 220 lb (100 kg). I am well below this limit so this is fine, but no doubt many people will need more. If so, please check my list of chairs for heavy people.
Regarding the dimensions, they are good, you have 32.4 x 21.6 x 26 inches (82 x 55 x 66 cm). You have already seen that the seat is moderately low, so solid armrests come good to get in and out, this is of importance for elderly users.
Regarding the weight, this is a moderately heavy/light chair for this type, it weighs 8 lb (3.5 kg). You can compare this with some other beach chairs that are presented here in the site.
Regarding the price, as of the moment of writing this text, the Amazon price is twice the amount you can see at some other sellers, this may change when you read the text. You will see some links at the bottom of the text so it makes sense to check the carefully.
---
Specifications
Weight: 8 lb (3.5 kg).
Capacity: 220 lb (100 kg).
Dimensions (L x W x H): 21.6 x 26 x 32.4 in (55 x 66 x 82 cm).
Folded dimensions: 40 x 6.5 x 6.3 in (102 x 17 x 16 cm).
Seat height: 11.8 in (30 cm).
Frame: bamboo, aluminum, stainless steel.
---
Rating, pros & cons
Below you have the summary of my rating and some pros and cons. It does not shine in all the criteria but focus on those that matter to you. There is a rating bar below, so feel free to rate the chair yourself.
Stainless steel and aluminum frame & cotton canvas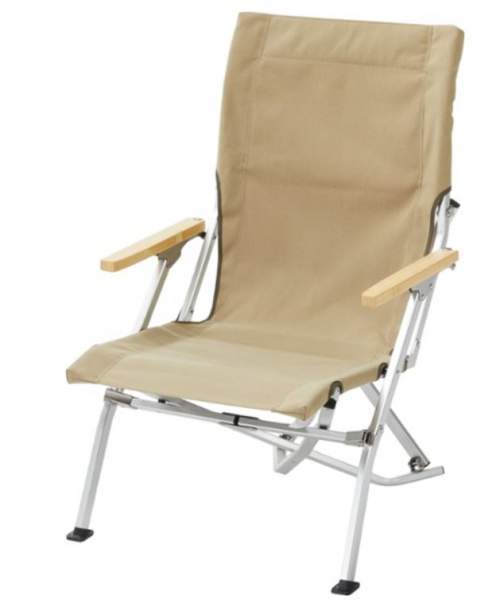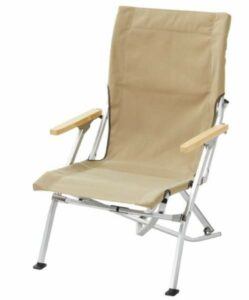 Product Name: Snow Peak Low Beach Chair
Product Description: The Snow Peak Low Beach Chair is Easy to Use, with a Cotton Canvas Fabric, Bamboo Armrests, Stainless Steel and Aluminum Frame & Some Unique Features.
Brand: Snow Peak
SKU: B018XJXPHE
MPN: LV-091BR
Weight -

7.5/10

Dimensions -

7.7/10

Packed size -

6/10

Capacity -

6.5/10

Comfort -

9.3/10

Craftsmanship -

9.7/10
Summary
The chair does not shine in all rating criteria but the overall rating is is still Good.
Pros
Great materials.
Unique features.
High level craftsmanship.
Cons
Modest capacity.
A bit long when folded.
---
Final thoughts
So this Snow Peak Low Beach Chair is a typical product of this globally-known Japanese brand. This means the following: i) high level craftsmanship, ii) unique features, iii) attention to details. I have included it in my list of best lightweight beach chairs. Fully recommended.
Best places to buy:
For more options, please check in my list of Snow Peak camping chairs. Note that they have yet another chair built in the same style, the Snow Peak Luxury Low Beach Chair. But see also this Snow Peak Take! Bamboo Chair Long.
Let me know if you have questions, there is a comment box below. Thank you for reading and have a nice day.