---
The Snow Peak Take! Bamboo Chair Long is with a washable cotton canvas fabric, easy to use, lightweight and thin when folded.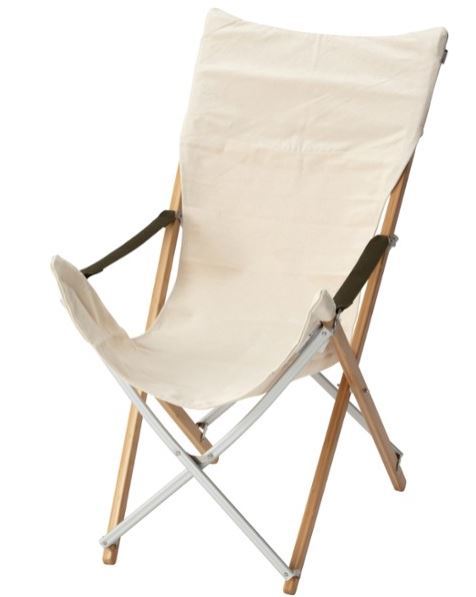 ---
Key features & benefits
Made in Japan.
Bamboo & aluminum frame.
Cotton canvas fabric.
Removable and washable fabric.
Soft armrests.
---
What this is about
This Snow Peak Take! Bamboo Chair Long can be described as folding and collapsible. This means that you have only two separate pieces, a folding frame and the fabric. The later you simply attach to the frame when you unfold it in seconds. You can see this in the video:
The word Long in the name describes the fact that this is a chair with a high backrest. They have yet another which has a very low backrest.
It folds into a quite long bundle shown in the picture below, but it is very thin. The measures when folded are 50.4 x 6 x 3.9 inches (128 x 15 x 10 cm). There is no carry bag here, pity.

The side view shows that the backrest is quite angled backwards. So the chair is for relaxing and much less suitable to be used as a dining camping chair. Observe that it comes with soft armrests.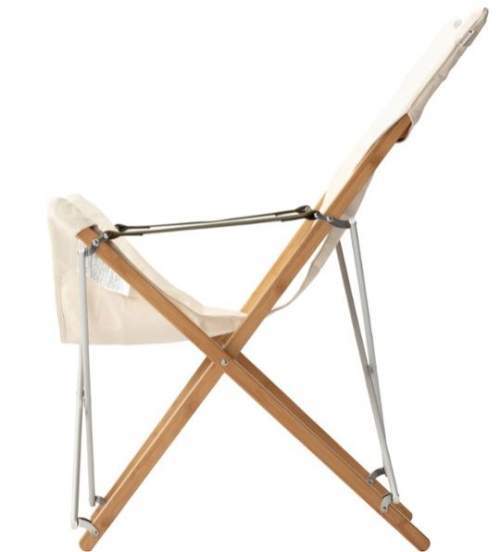 Materials
You have some nice all-natural materials here. The frame is a combination of a laminated bamboo and aluminum plus stainless-steel fittings. There is no plastic here at all. I already mentioned its pleasant cotton canvas sling.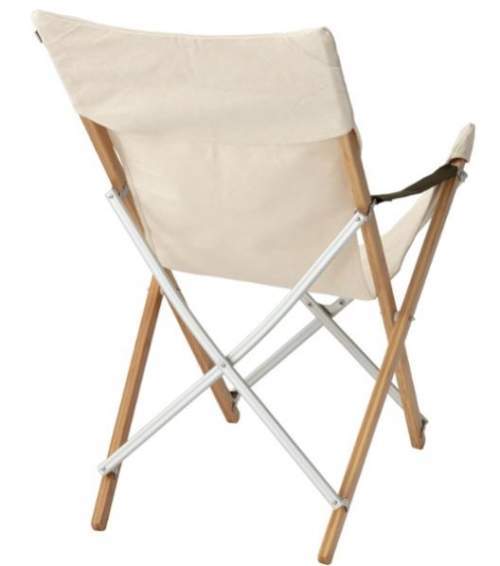 Below you can see the chair from the back to better understand its structure. Note that the feet are narrow, so you would not want to use this chair in a floored family camping tent.
---
Who is this chair for
Regarding the capacity, it is quite modest 220 lb (100 kg). This should still be good enough for most of potential users. But if you are a heavy person, check one of these camping chairs for heavy people.
Regarding the dimensions, the chair measures (L x W x H) 23.4 x 31.5 x 37.4 inches (59 x 80 x 95 cm). So although the total width looks good, see the front view below to realize that the space on the front is a bit limited. Very large users should choose something else.
The backrest is high, but you still do not have a headrest here. Note that the seat is quite low, 14 inches (36 cm).
Regarding the weight, with its 8 lb (3.5 kg) and such a design, this chair can be described as moderately light. You have already seen its packed size, so it is a bit long, and you need a car for transportation.
Regarding the price, it is steep, but you have a top brand and a high quality product made in Japan. This has its price.

---
Specifications
Weight: 8 lb (3.5 kg).
Capacity: 220 lb (100 kg).
Dimensions (L x W x H): 23.4 x 31.5 x 37.4 in (59 x 80 x 95 cm).
Folded dimensions: 50.4 x 6 x 3.9 in (128 x 15 x 10 cm).
Seat height: 14 in (36 cm).
Frame: bamboo, aluminum alloy, steel.
---
Rating, pros & cons
Below you have summarized my rating and the most important pros and cons. There is a rating bar for you, so feel free to rate the chair from your side.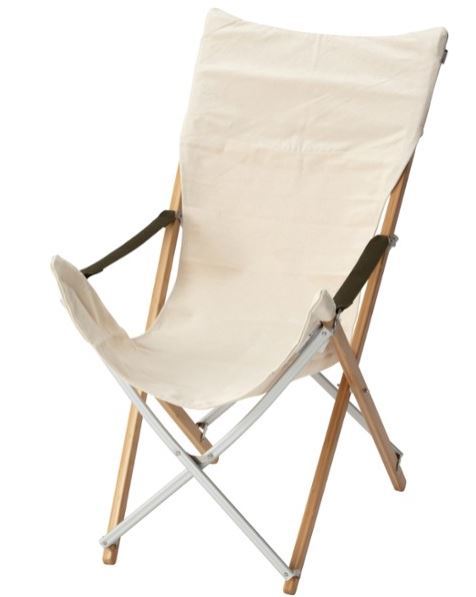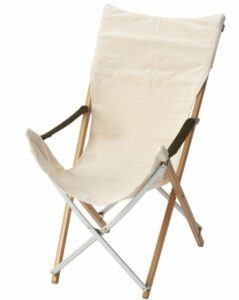 Product Name: Snow Peak Take! Bamboo Chair Long
Product Description: The Snow Peak Take! Bamboo Chair Long Comes with a Washable Cotton Canvas Fabric, It is Easy to Use, Lightweight, and Thin when Folded.
Brand: Snow Peak
SKU: B07VKZ4GKW
MPN: LV-086
Weight -

7.5/10

Dimensions -

8.5/10

Packed size -

7/10

Capacity -

6.5/10

Comfort -

9/10

Craftsmanship -

9.7/10
Summary
Capacity of this chair is modest but this is a quality product and my overall rating is Very Good.
Pros
Great materials.
Washable fabric.
Easy to use.
Very light.
Cons
Modest capacity.
No carry bag.
Expensive.
---
Final thoughts
You have seen it, this Snow Peak Take! Bamboo Chair Long is a quality product from one of the best known outdoor brands. You have quality materials here and a unique design as expected from such a globally-know brand. Fully recommended.
Best places to buy
There are many online sellers who are happy to offer such a quality product, so here are a few of them:
For more options, please check in my list of Snow Peak camping chairs. You might want to check this Snow Peak Read Chair, one of the best known products of this same brand.
Let me know if you have questions, there is a comment box below. Thank you for reading and have a nice day.