---
Here you have my selection of the best little kids camping chairs suitable for any outdoor activity where you go with your kids, all easy to use, and affordable.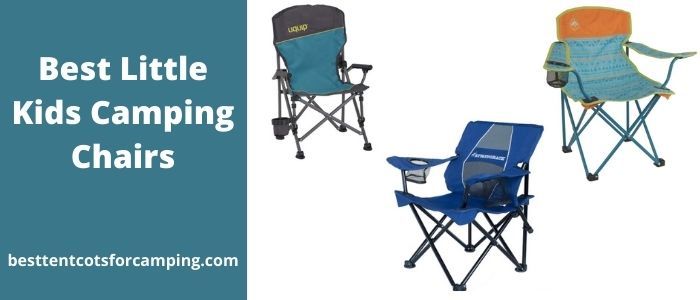 When you inspect the list below you will realize that these are folding camping chairs for kids, and this means there is no assembly, each of them you can have ready in seconds. Equally easy they fold and you can pack them or store them in their carry bags.
---
My list of kids outdoor camping chairs
Below are the chairs ordered alphabetically so this is not a ranking:
---
1. Coleman Kids Quad Chair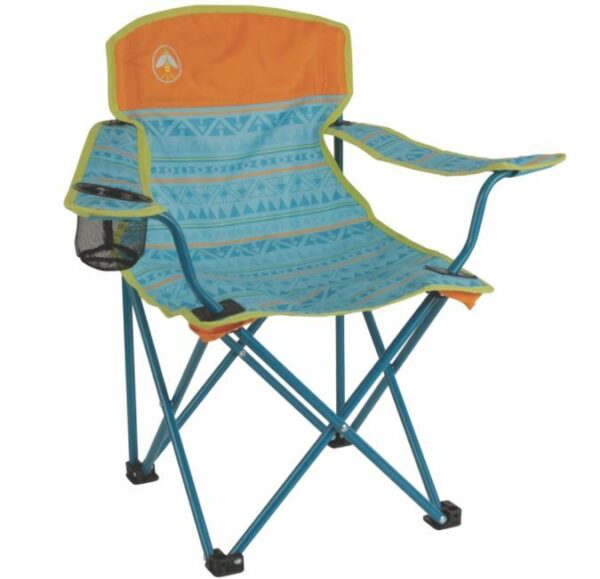 This Coleman Kids Quad Chair is a very simple and reliable, easy to use folding outdoor chair for kids. It comes with soft armrests where the kid has a bottle holder, or you can put there some stuff for the kid, like pencils, etc.
The chair is built similar to Coleman's chair for adults, but there is a lock button on the back, a detail that is normally added in kids' chairs.
There is a carry bag included and the price is more than fair. Here are some numbers that you might want to know. The weight is 3.66 lb (1.66 kg), the chair is officially for the weight of up to 160 lb (73 kg), and the seat is 10.2 inches (26 cm) high.

---
2. Strongback Prodigy Kids Folding Chair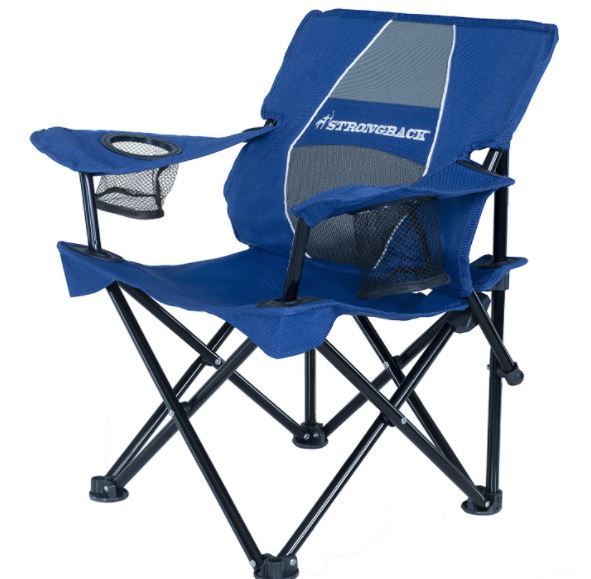 The STRONGBACK brand is best known for its integrated lumbar support in their chairs. So this patented design you have here in their ergonomic Prodigy Kids Folding Heavy Duty Camping Chair.
The chair is with soft armrests, a bottle holder, and with a mesh pouch on the back. The design is folding, so the chair is very easy to use. A pin is on the back that locks the chair so that the kid is safe. A backpack-style carry bag is included.
The weight of this chair is 4.5 lb (2 kg), and the seat height is 11.5 inches (29 cm).

---
3. Uquip Kids Camping Chair Kirby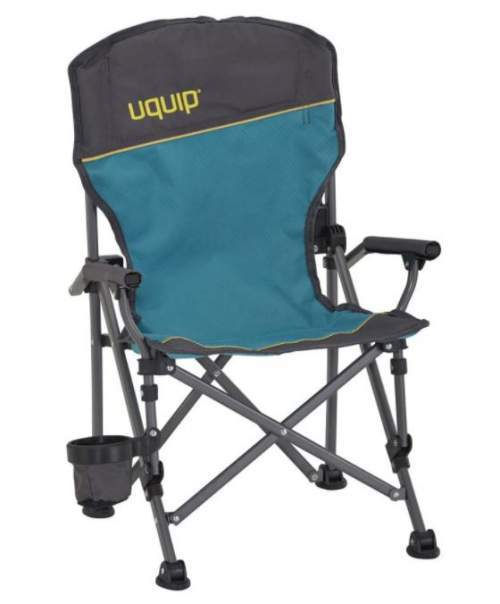 This Uquip Kids Camping Chair Kirby is a miniature version of their larger camping chair for adults. The frame is steel but the chair is still lightweight with its 4.4 lb (2 kg).
Here you have solid but padded armrests, and feet are so large that the chair will not easily sink in soft ground. A bottle holder is included, and here too you have a locking button on the back. The seat height is 11 inches (28 cm).

---
Final thoughts and how to choose
So this was my list of little kids camping chairs, it will be updated whenever I find a chair worth adding to the list. This is why you might want to bookmark this text and visit it from time to time, this will keep you informed.
Note that we have a separate list of camping cots for kids, you will need one if you go outdoor with your kids. Let me know if you have any comment or question, there is a comment box below. Have a nice day.