---
The REI Co-op Wonderland Chair comes with a very wide seat and pleasant wooden armrests, it is easy to use, moderately lightweight, and very reliable.
---
Key features & benefits
Easy to use.
No assembly.
Steel frame.
Wide seat.
Wooden armrests.
---
Overview
This REI Co-op Wonderland Chair is a folding type, and this means there is no assembly. You open and close the chair in seconds.
The picture below shows how it looks when closed and ready for transportation. The dimensions in this case are 42 x 11 x 11 inches (107 x 28 x 28 cm).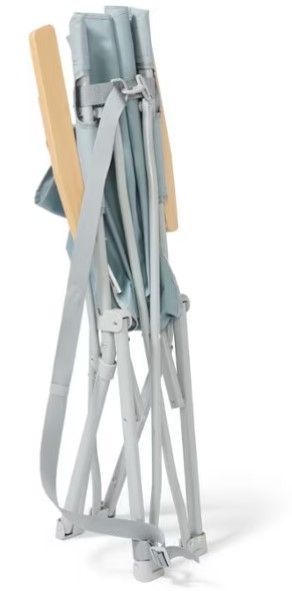 Note that you have a compression strap that keeps it folded as a thin tube, see how it looks: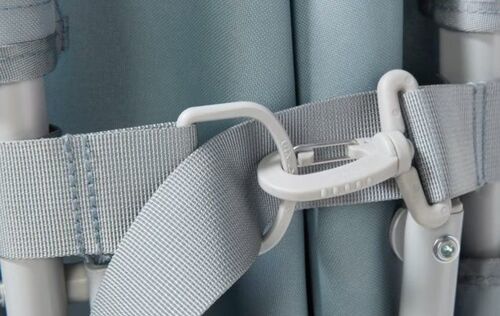 You also have a carry strap so you can attach it to the shoulder and carry short distances.
From the pictures you also see that you have solid wooden armrests. The seat is without metal bar on the front so you have no pressure spots here, and it is also not very deep.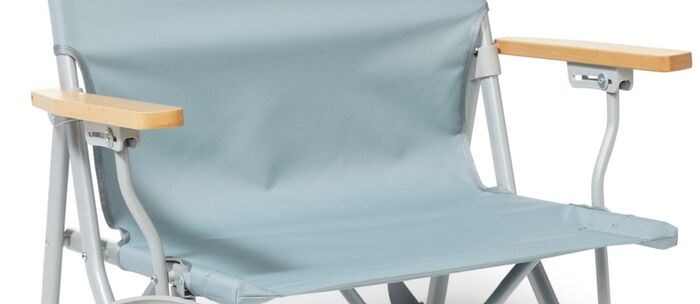 This all makes it very pleasant and suitable for elderly people because it is easy to get in and out.
One extra detail here is its beautifully designed cup holder, the picture shows how it looks.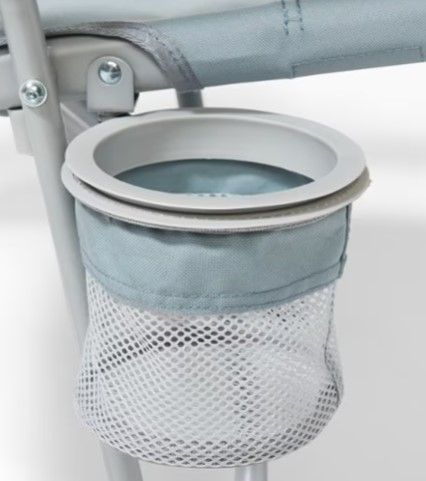 Materials
The frame is steel and this is a strong construction, you realize this when you see the chair from the back side. Observe those X-crossed supporting poles that add to its lateral stability. You have them on the front as well.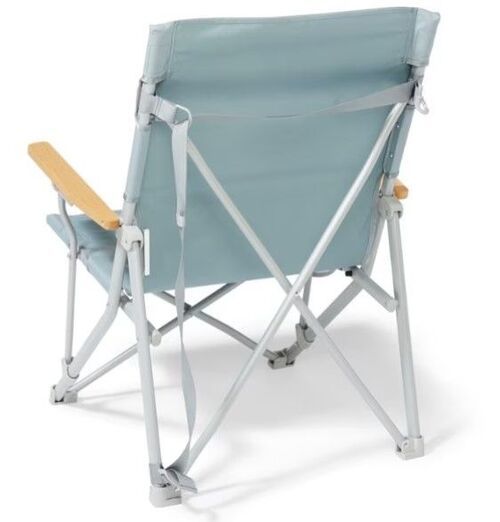 The feat are wide and this is a floor friendly design. With a bit of care, this may be safe to use even in a floored tent.
The fabric is a 100% recycled polyester. They claim it is treated with a PFAS-free durable water repellent (DWR) finish to repel light rain.
They also write that the chair is built from recycled materials and it meets the bluesign critera.
---
Who is it for
Regarding the capacity, the chair is quite typical with its 300 lb (136 kg). This should be good enough for most of users, but if you still need more, please check my list of camping chairs for heavy people.
Regarding the dimensions, they are good, you will see the numbers below. Note that the seat height is 16 inches (41 cm), so it is a bit low. The seat width is very good 22 inches (56 cm).
Regarding the weight, this is a moderately light outdoor chair, it weighs 7 lb 13 oz (3.5 kg). You have already seen its packed size, so it is a bit long but thin.
Regarding the price, I think it is fair for such a quality product.
---
Specifications
Weight: 7 lb 13 oz (3.5 kg).
Capacity: 300 lb (136 kg).
Dimensions (L x W x H): 35.8 x 24 x 21 in (91 x 61 x 53 cm).
Folded dimensions: 42 x 11 x 11 in (107 x 28 x 28 cm).
Seat height: 16 in (41 cm).
Seat width: 22 in (56 cm).
Frame: steel.
---
Rating, pros & cons
Below is summarized my rating of the chair, note that I use the same criteria for all of them so you can easily compare. But you can also rate it from your side.
Wide seat and pleasant wooden armrests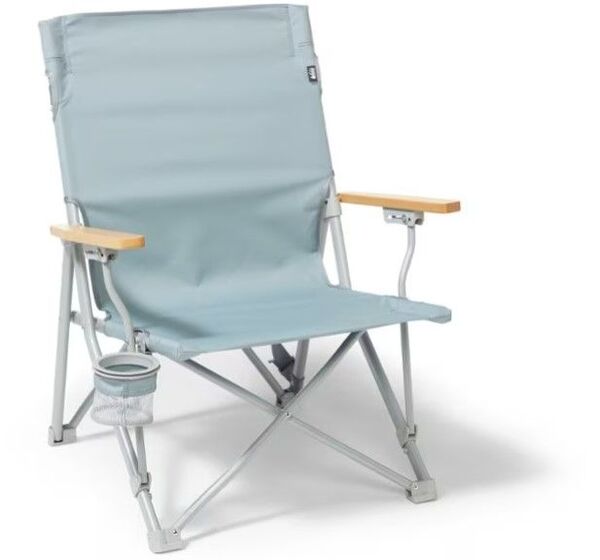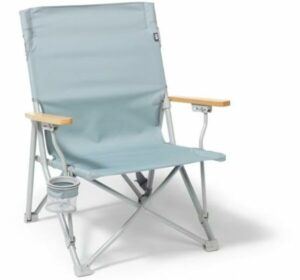 Product Name: REI Co-op Wonderland Chair
Product Description: The REI Co-op Wonderland Chair Comes with a Very Wide Seat and Pleasant Wooden Armrests. It Is Easy to Use, Lightweight, and Very Reliable.
Brand: REI
SKU: 217995
Weight -

7.5/10

Dimensions -

7.7/10

Packed size -

2/10

Capacity -

7.5/10

Comfort -

8.8/10

Craftsmanship -

9.4/10
Summary
The folded length affects the overall rating, but it is still Good.
Pros
Comfortable.
Wooden armrests.
Easy to use.
Reliable and stable.
---
Final thoughts
In summary, this REI Co-op Wonderland Chair is a quality product with pleasant wooden armrests and a nicely designed cup holder. It is stable and reliable, and built from recycled materials.
The seat is moderately low and very wide, and I particularly like the color of this chair. Fully recommended.
Best places to buy:
For more options, please check under the category Camping Chairs, you will find them many here in the site, and in all sizes and shapes.
Bookmark this site and visit it when you find time, this will keep you informed, you have new texts added here on a regular basis. Let me know if you have questions, there is a comment box below. Thank you for reading and have a nice day.